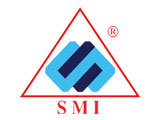 Southern Metal Industry Co., Ltd.
Contractor
Address

71~75, Pyin Si Min Thar Gyi St., Corner of Min Gyi Mahar Min Khaung St., Industrial Zone (4),(အမွတ္ ၇၁~၇၅၊ ျပင္စည္မင္းသားႀကီးလမ္း၊ မင္းႀကီးမဟာမင္းေခါင္လမ္း ေထာင့္၊ စက္မႈဇုန္(၄)၊)

Township

Hlaing Thar Yar(လိႈင္သာယာၿမိဳ႕နယ္)

Phone

Email

Website
Opening Hours
Mon 9:00 AM - 5:00 PM
Tue 9:00 AM - 5:00 PM
Wed 9:00 AM - 5:00 PM
Thu 9:00 AM - 5:00 PM
Fri 9:00 AM - 5:00 PM
Sat 9:00 AM - 5:00 PM
Closed.
Business Categories
Construction Materials [Materials]
Building Materials [Materials]
Brands / Services
Deliver modernized building technology to the country
Total quailty assurance to our valuable customer
Shortest possible time frame to uplift Myanmar industrial level.
Design, Manufacture and supply of Pre-Engineering Building.Production and Installation of Roofing Materials.
Other Civil Works as Steel Building Requirement.High- Rise Building, Industrial Park, Factory and Office Building
Supply and Installation of Floor-Decking Foaming Sheets.