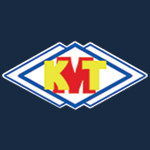 M.K.T Construction Co., Ltd.
Contractor
Address

111, 42nd St., Between Maha Bandoola Rd. and Merchant Rd.,(အမွတ္ ၁၁၁၊ (၄၂)လမ္း၊ မဟာဗႏၶဳလလမ္း ႏွင့္ ကုန္သည္လမ္း ၾကား၊)

Township

Botahtaung(ဗိုလ္တေထာင္ၿမိဳ႕နယ္)

Phone

Email

Website
Opening Hours
Mon 8:30 AM - 5:30 PM
Tue 8:30 AM - 5:30 PM
Wed 8:30 AM - 5:30 PM
Thu 8:30 AM - 5:30 PM
Fri 8:30 AM - 5:30 PM
Sat 8:30 AM - 5:30 PM
Company Profile
MKT Construction was incorporated in Yangon,Myanmar since 1990.The chairman of the company,Mr. Myo Myint ,graduated with the Bachelor of Civil Engineering in 1985 from Rangoon Institute of Technology, started as a construction contractor along with a dedicated team in local projects.Over the years,the group has acquired skills and experiences in build solutions, project management and all related engineering works.

In2011,MKT Construction transformed into Modern Key Technique Construction Company Limited.


Today,MKT Construction has successfully completed over 500 projects in Yangon,Nay Pyi Taw,Mandalay,Hpa An, Sagaing and Monywa with the help of over 200 skillful and about 3000 skilled labors and leading as one of the most reliable construction company in Myanmar.
Business Categories
Decoration [Professional Services]
Project Management [Professional Services]
Architect [Professional Services]
Brands / Services
Construction Chemicals
Property Development
Decoration
Engineering & Design